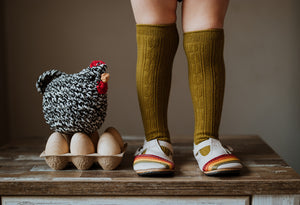 Peck is a born leader ready to roam the farm. But can you really have a farm without a Papa rooster? Add Henny Penny and Gertie to the family tree and they are the cutest chicken family on the farm!
Peck measures about 4 1/2 inches tall.
Papa Peck measures about 5 1/2 inches tall.
Comes in an eco-friendly reusable drawstring bag! Please do not leave small children unattended - awake or asleep - with critters.