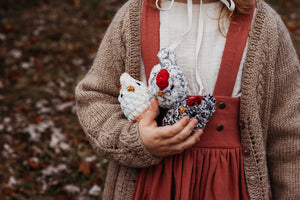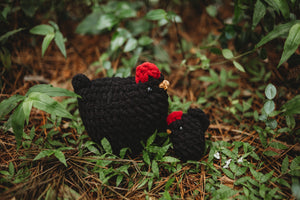 Just look at these chicken minis!! Are they not the cutest coop around?! These mini chicks are great for trips and can easily be tucked into a purse, diaper bag, or stroller! Oh, the adventures your littles would have with this bunch! Have a farm-themed nursery? Sprinkle these mini plush toys around the nursery to bring your farm-themed nursery decor to life. 
Snag a 3 pc set of these chicken minis or adopt them individually.
Each of these chicken minis measures about 3 inches tall.
Comes in an eco-friendly reusable drawstring bag! Please do not leave small children unattended - awake or asleep - with critters.