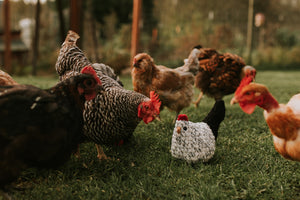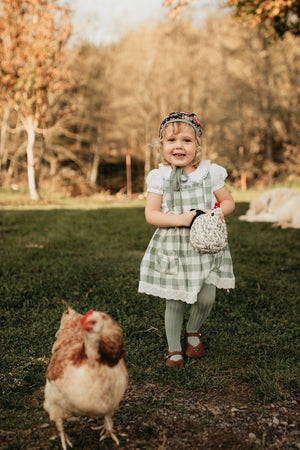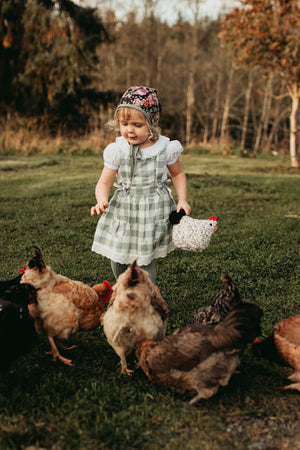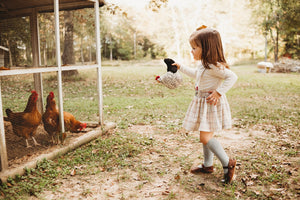 Gertie is Peck's first love! They often roam the fields together and are rumored to be inseparable. Make sure you check out the rest of the chicken family. They each have a personality of their own!
Gertie measures about 5.5 inches.
Comes in an eco-friendly reusable drawstring bag! Please do not leave small children unattended - awake or asleep - with critters.