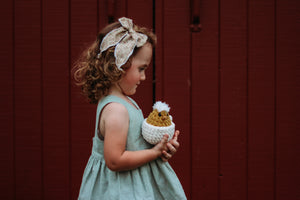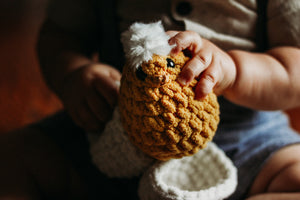 Hatcher is ready to fully hatch from his shell, but he also loves to crawl back in! His faux hawk is his best feature and he's always wanted to "twin it" with someone! Do you know a tot with crazy, out of control hair? They can "twin it" but don't forget to take pictures!! I'm sure it'll go viral all over your social media.
Hatching toys in their shell measure about 5 1/2 inches long.
Comes in an eco-friendly reusable drawstring bag! Please do not leave small children unattended - awake or asleep - with critters.