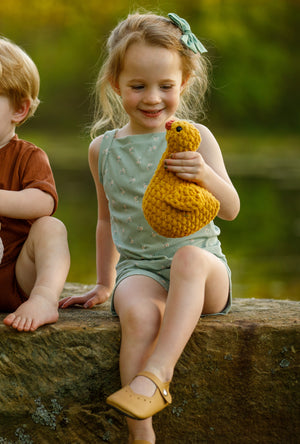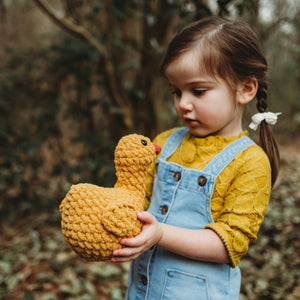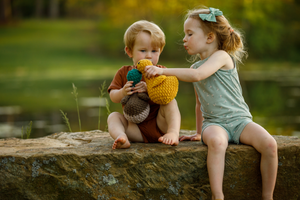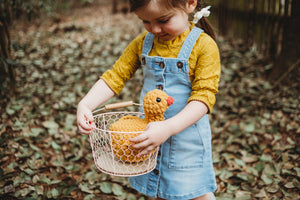 If it looks like a duck, and quacks like a duck...it's Marigold! 
Marigold is our Easter surprise critter and she is finally here! Oh Marigold, she's soft & sweet, and ready for her new home.
Marigold measures about 8 inches tall and 5 1/2 wide.
Comes in an eco-friendly reusable drawstring bag! Please do not leave small children unattended - awake or asleep - with critters.