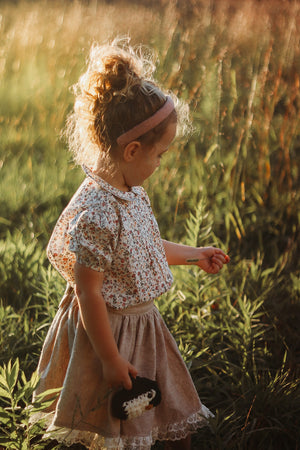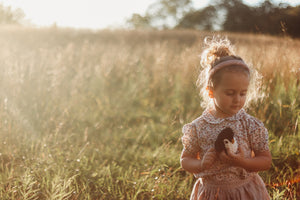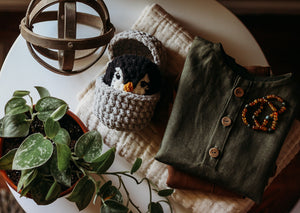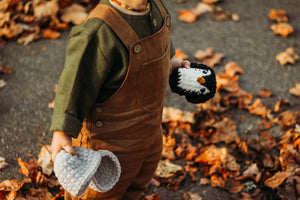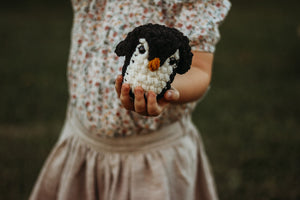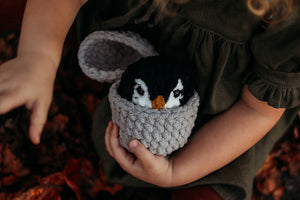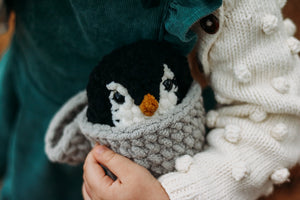 Percy the hatching penguin is our seasonal hatchling! He hatches completely from his shell and can go right back in for cozy sleeping. This is a great sensory toy for teaching motor skills.
Percy is a Seasonal critter and only available during the holiday season. Make sure to catch him while you can! Available October 1st- March 1st.
Hatching toys in their shell measure about 5 1/2 inches long.
Comes in an eco-friendly reusable drawstring bag! Please do not leave small children unattended - awake or asleep - with critters.