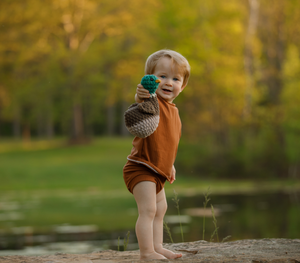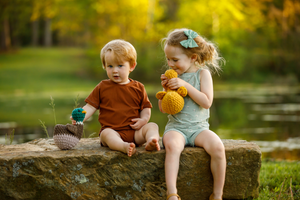 Meet Drake - isn't he such a charmer? He and Marigold are the best of friends and they are inseparable! They quack together, they waddle together, they play with your littles together. Snag these besties up and let the adventures begin! Duck, duck goose just got real.
Drake measures about 8 inches tall and 5 1/2 wide.
Comes in an eco-friendly reusable drawstring bag! Please do not leave small children unattended - awake or asleep - with critters.